Cinema program "Głowa do wycierania" in Szczecin
No showtimes for movie "Głowa do wycierania" for today
Choose other date from the calendar above.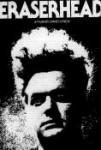 Directed by:
David Lynch
Cast:
John Nance
,
Charlotte Stewart
,
Jeanne Bates
,
Allen Joseph
Większość kinomanów uważa, że najbardziej zakręconym, odjechanym filmem Lyncha jest "Zagubiona autostrada". Ale tylko do dnia, w którym zobaczą "Głowę do wycierania"... Najlepszy film w dorobku Davida Lyncha - co on sam potwierdza mówiąc, że to "Głowa do wycierania" jest filmem doskonałym. Jednocześnie "Głowa do wycierania" to jeden z ulubionych filmów Stanleya Kubricka.
Pełnometrażowy debiut Davida Lyncha. Film, oscylujący pomiędzy groteską i horrorem. Wracając do domu, mieszczącego się w dziwnej, obskurnej kamienicy pośrodku wyludnionego, industrialnego pejzażu, Henry Spencer dowiaduje się, że jego dziewczyna zaprasza go na kolację do domu swoich rodziców. Tam dowiaduje się, że został ojcem przedwcześnie narodzonego "dziecka"...
Film, którego długo nie zapomnisz - niesamowity, genialny w swojej nienormalności, paradoksalny, z fabułą wzbogaconą przeróżnymi dziwacznymi wątkami, momentami szokujący, momentami ironiczny, a nawet z elementami czarnego humoru. Robi przeogromne wrażenie na dużym ekranie. To film, jakiego nigdy nie było dane Ci obejrzeć i nigdy nie będzie - jest jedyny w swoim rodzaju - David Lynch sam go wyreżyserował, zmontował, napisał muzykę, stworzył efekty specjalne i wyprodukował. Zajęło mu to pięć lat.