Cinema program "The Lobster" in Szczecin
No showtimes for movie "The Lobster" for today
Choose other date from the calendar above.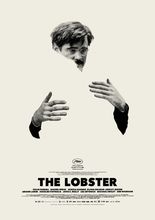 Original title:
The Lobster
Runtime:
118 min.
Production:
Irlandia/Wlk. Brytania/Grecja/Francja/Holandia/USA
Category:
comedy
/
romance
/
sci-fi
Release Date:
26 February 2016
Distribution:
UIP
Directed by:
Yorgos Lanthimos
Cast:
Colin Farrell
,
Rachel Weisz
,
Lea Seydoux
In the world of the near future, no one is allowed to be alone. Loneliness raises unnecessary noise. In accordance with the recommendation of city authorities (The City), alone get to the hotel. A place where meet other singles. It is here that within 45 days they should find a partner. If they fail to find love in the form of animals will go to the forest. There, they will have to fight for survival.
The film was nominated for an Oscar ( "Dogtooth") of the Greek director Yorgos Lanthimos has been awarded the prestigious prize of the jury at this year's Cannes Film Festival.
text: ARS

Movie trailer: The Lobster